Our best choice for sparkling wines
Discover our sparkling wines! The right sparkle for an improvised party or for long evenings with your friends. 
The sparkling wines of Italy are as unique and diverse as the country's landscapes. Northern Italy is the main production center of Italian sparkling wines and home of three famous sparkling wines: Prosecco, Franciacorta and Asti Spumante. Other famous sparkling wines are Trento DOC, which is made from Pinot Noir, Chardonnay, Pinot Blanc and Pinot Meunier; Brachetto d'Acqui DOCG from Piemont, which is mostly known for its sweet style, and Pecorino Spumante from the Marche or Abruzzo regions.
Sparkling wines are known for their bubbles and variety of flavors. There are different types of sparkling wines, including dry, semisweet, sweet, or rosé varieties. Sparkling wines also vary by production methods: classic or traditional method, where the second fermentation takes place in the bottle, is much more complex and takes longer. These sparkling wines get the complex yeasty flavors, such as bread, brioche or yeast. Slightly faster charmat method with fermentation in autoclaves is used mainly for the world bestseller Prosecco.
Prosecco is made from Glera grapes and is recommended for all lovers of refreshing easy-to-drink sparkling wines. This sparkling wine is ideal as an aperitif and refreshment on hot days. It goes perfectly with cold appetizers and fish dishes, has low (Brut) to slightly higher (Extra Dry) sugar content and floral aromatic bouquet. Prosecco Rosé is a newcomer on the market. Pinot Nero grapes are used in the production of Prosecco Rosé to give it more color and structure. This sparkling wine has an elegant fresh aftertaste and is often served as an aperitif.
Franciacorta or Trento DOC are Italian sparkling wines produced by traditional method. They are very complex and mostly dry. Due to the low sugar content, these wines have a slightly acidic but at the same time complex taste and are often served both as an aperitif or as an accompaniment to various appetizers and fish or chicken based main courses.
The most famous sparkling wine produced with the traditional method is, of course, French Champagne. The sparkling wine with the trademarked name is the synonym for the celebration drink. Champagne "Prestige des Sacres", which we offer, recalls the centuries-old tradition of coronations of 33 French kings, which took place in the cathedral of Reims near the production site. The style of this champagne house is wine full of fruit, freshness, and complexity. The grapes come from vines up to 100 years old.
Sweet sparkling wine has a higher sugar content and is often served as a dessert wine or after the main course. It is a great choice for special occasions and celebrations. Very common among them are Moscato d´Asti and Brachetto d'Acqui from Piedmont.
Our online wine store offers a very comfortable way to order and enjoy sparkling wines. We offer fast delivery and a wide selection of sparkling wines for every taste and occasion. Try our different sparkling wines and find your personal favorite!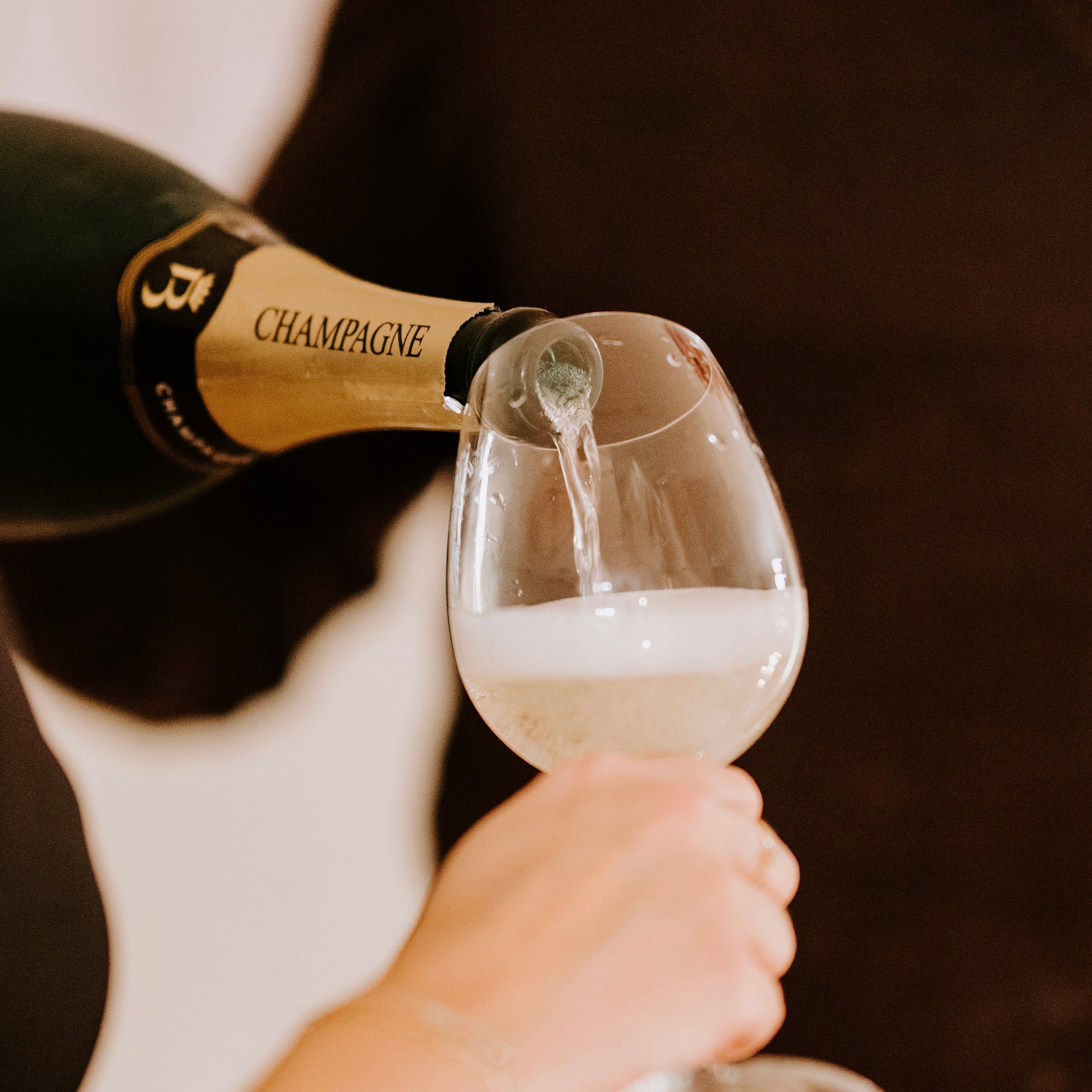 28 products