The Land is matter; it is the origin of everything. The land of Montalcino is home for Tenuta Luce. A magical place where wine is life, tradition and culture. The village, perched on an enchanting hill, retains its medieval charm. The surrounding area, so classically Tuscan, is part of the Natural and Cultural Artistic Park of Val d'Orcia.
The Land, here in Montalcino, takes the shape of gentle slopes covered with vineyards, olive groves and woods. A territory with a microclimate of unparalleled value for the cultivation of grapevines.
In Tenuta Luce, man observes Nature with infinite respect; he interprets it giving life to wines that cherish this land, exalting it with distinction. Harvest after harvest the specialists put their knowledge and experience to good use, respecting the times of Nature and interpreting its signals. A daily commitment is a safeguarding the balance of elements to fully appreciate a territory of unparalleled value.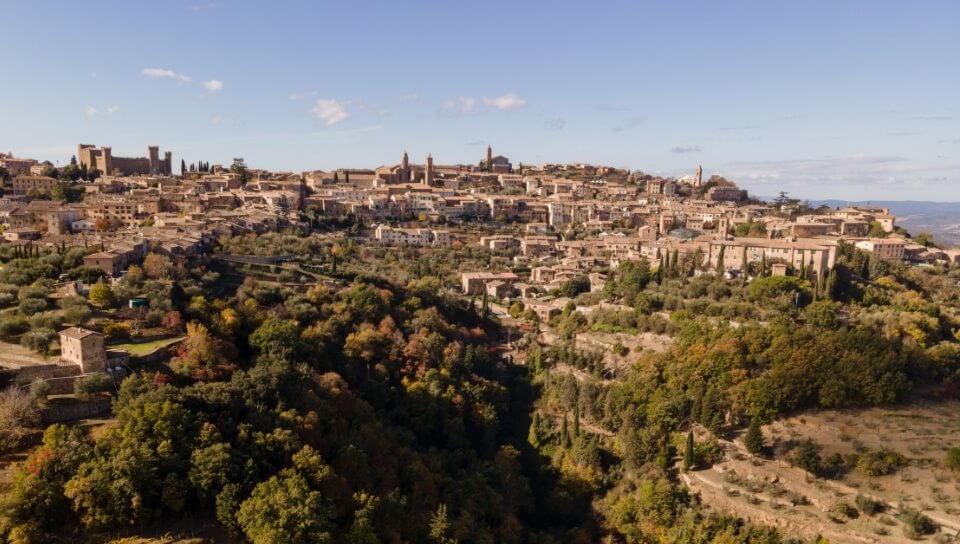 1 product