At the beginning, the founders of Etyssa just wanted to experiment firsthand what they had studied, spend some time together, and produce some bottles of spumante to give as a present to our friends and relatives during the commencement.
During the third production year, they decided to give additional value to the project: the achieved results seemed excellent, and they were enjoying more and more our work together.
T
his is how ETYSSA was born.

With the 2012 vintage they managed to bottle our first 3.466 bottles and in 2016, after 36 months of ageing, Stefano, Federico, Malcolm and Giovanni finally presented Cuvée n° 1.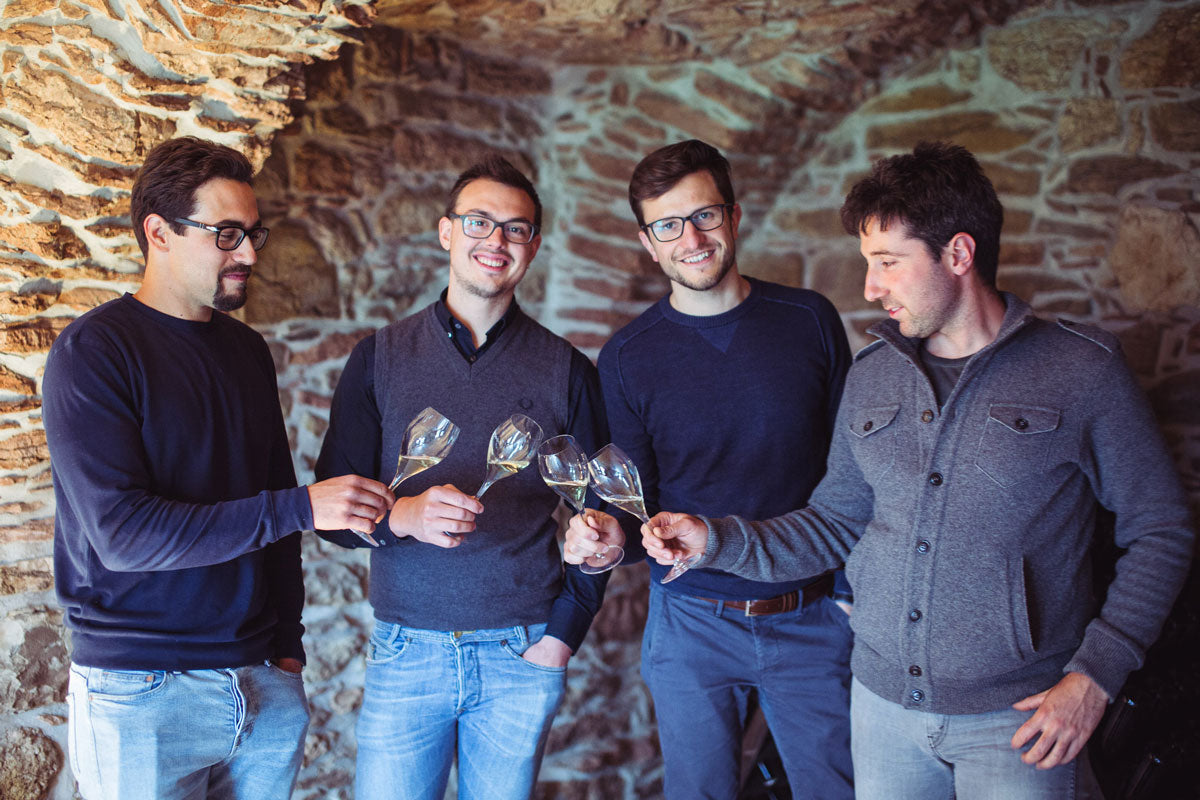 1 product