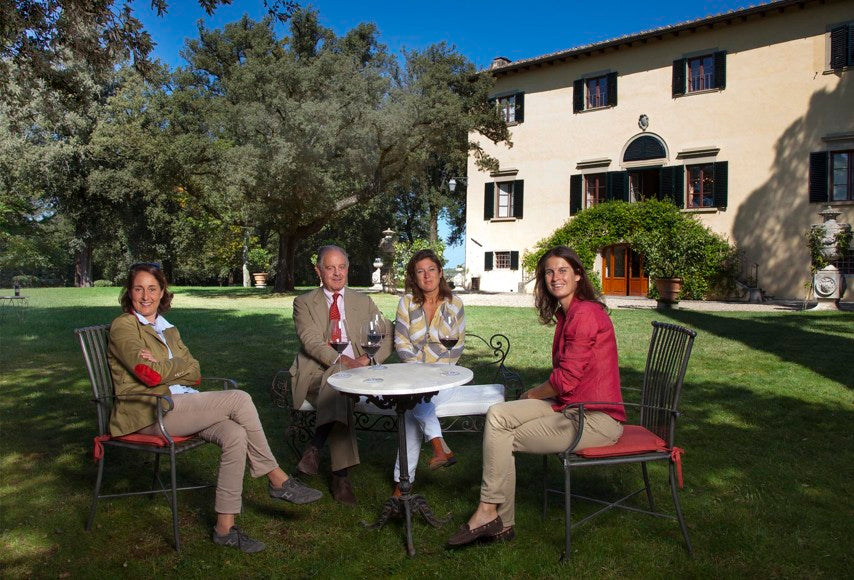 7 products
The Antinori family has been committed to the art of winemaking for over six centuries since 1385 when Giovanni di Piero Antinori became a member, of the "Arte Fiorentina dei Vinattieri", the Florentine Winemakers' Guild.
Each vintage, each plot of land, each new idea to be advanced is a new beginning, a new pursuit for achieving higher quality standards. As Marchese Piero loves to say: "Ancient family roots play an important part in our philosophy but they have never hindered our innovative spirit."
The family's historical heritage lies in their estates in Tuscany and Umbria, however over the years they have invested in many other areas, both in Italy and abroad, well known for producing high quality wine, opening up new opportunities to appreciate and develop unique new terroirs with great winemaking potential. Marchesi Antinori's passion for viticulture is expressed through perseverance: their continuous pursuit for quality improvement, even in the smallest details. Research and development is an ongoing process both in the vineyards and in the cellars: selecting new clones of local and international varieties: experimenting with new techniques in the vineyards and vineyard altitudes, new approaches to fermentation and temperature control, experimenting with both traditional and innovative winemaking philosophies, using new types of oak for barrels, barrel size and age, and varying length of aging in the bottle before commercial release.