The region of Campania in Italy is a true treasure trove of natural beauty and cultural heritage. Renowned for its picturesque coastlines, historic cities, and breathtaking landscapes, Campania is also a significant wine-producing area, offering a fascinating array of wines.
The winemaking tradition in Campania dates back to ancient times and continues to be passionately upheld today. The region hosts some of Italy's most well-known wine-growing areas, including Mount Vesuvius, the Amalfi Coast, the Irpinia region, and the islands of Ischia and Capri. Each of these areas imparts its own unique character and expression to the wines produced there.
Indigenous grape varieties such as Aglianico, Fiano, Greco di Tufo, and Falanghina are the pride of Campania and yield remarkable wines. Aglianico, often referred to as the "Barolo of the South," produces powerful and structured red wines, while Fiano and Greco di Tufo give rise to top-quality white wines with fresh aromas and elegant profiles.
The volcanic soils of the region, particularly around Mount Vesuvius, impart a distinctive minerality and a rich range of flavor notes to the wines. The combination of the Mediterranean climate, varying elevations, and cooling influences from the Tyrrhenian Sea creates optimal conditions for viticulture and contributes to the exceptional quality of the wines.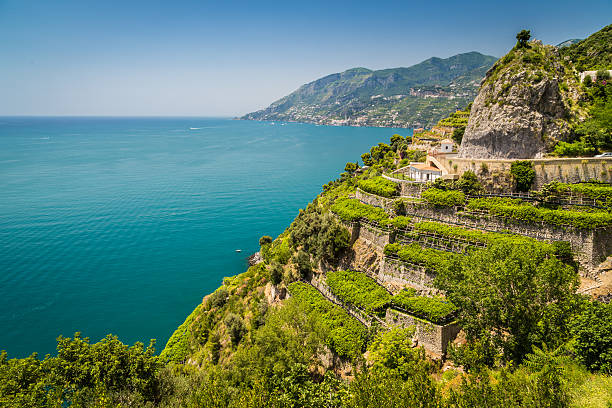 1 product