The Val di Foro is a valley nestled between the Majella and the Adriatic sea. It's a unique micro-climate. This is a place where the gentle sea breeze freshens the grapes during the hot summer days and blow the humidity away. This creates the perfect environment for the cultivation of a special grape such as Montepulciano.
From the very beginning the winery was designed with the intention of merging it with the surrounding territory, in order to reduce the visual and environmental impact as much as possible.
The roof, with its distinctive wave shape, represents the three most important elements for us: the sea and its cool breeze, the hills that surround us, and the wine swinging in the glass.
This land is like a theatre made with slopes, where the Montepulciano lies and enjoys the show: the winemaking. It's like a thalamus where the sea and the mountain meet.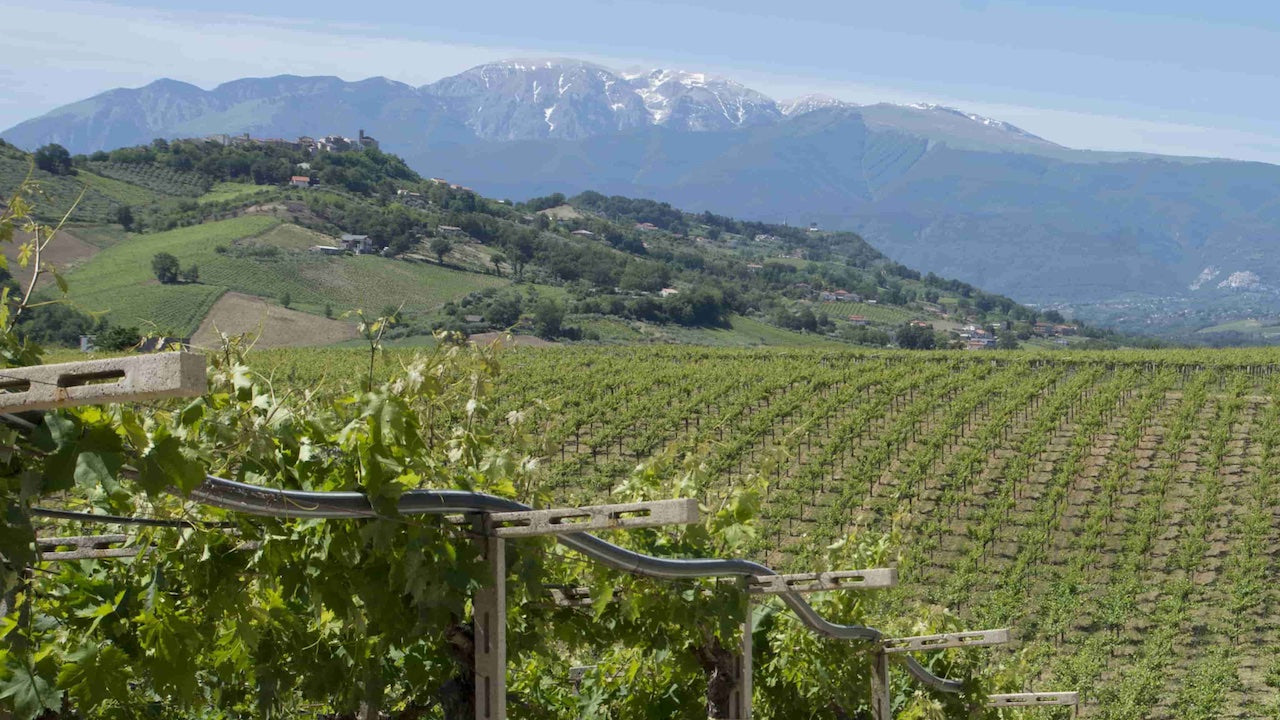 6 products