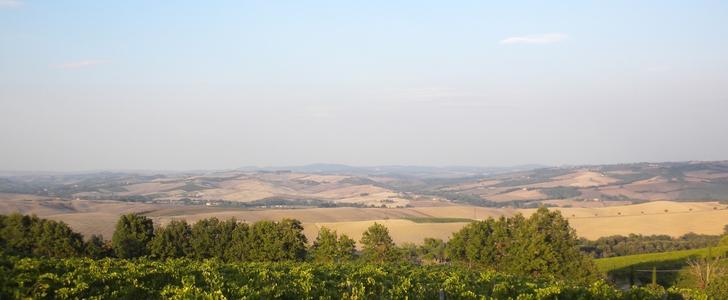 3 products
Cerbaiona is a manor house dating from the 1600s, with a small private chapel and a renaissance garden supported by a high embankment. From this location at 400 meters above sea level, just northeast of the town of Montalcino, the view looks towards Pienza, and tucked off to the south, hovers Monte Amiata. 
Cerbaiona has defined this corner of the Montalcino for centuries, and long before there was an appellation "Brunello di Montalcino", it was said: Il vino più buono viene da la Cerbaiona. Those were the first indications of a place particularly suited to growing Sangiovese; and the intimation of a cru vineyard.
In 1981, Cerbaiona began to produce for commerce, and four years later labeled the wine from that vintage as Brunello di Montalcino.

Nearly instantly, critics noted what the locals had known long before: The small hillside of Cerbaiona, with its galestro (limestone shale) soils infused with sand, is a unique patch of land in Montalcino. Almost by doing nothing, you can make an exceptional wine at Cerbaiona. Its vineyard location is that special and unique.

In the several decades that followed, Cerbaiona took on the status of a cult Brunello, its small production difficult to find and the characteristics of this wine immediately identifiable with this particular vineyard site.